Aberoth
| | |
| --- | --- |
| Genre | MMORPG |
| Publisher | Jarbit |
| Release | 2015-07-17 |
| Platform | Browser based |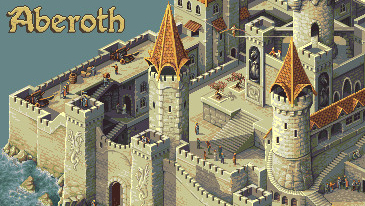 Aberoth, a tranquil land, is under attack! Bad guys stalk the countryside. All the crops are being destroyed by rabid rabbits. The people is being terrorised by vicious bees. The worst of all is that to the west, dangerous orcs are assembling. To eradicate this evil from the country, brave Champions are required. As a lowly peasant, all you have to your name is courage and your own two hands. Will you help defend your land by becoming a Champion? A free to play 8-bit MMORPG with retro graphics and MUD-like interface.
Minimum System Requirements
Since it is a browser-based game, it should work well on almost any PC with an up-to-date web browser.
You might still be able to play if you have outdated hardware or software, but your gaming experience might suffer. We advise using the most recent versions of Chrome, Firefox, or Microsoft Edge for the best gaming experience.