Jade Goddess
| | |
| --- | --- |
| Genre | MMORPG |
| Publisher | 101XP |
| Release | 2020-06-15 |
| Platform | Browser based |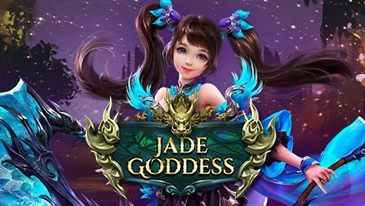 Jade Goddess is a free-to-play massively multiplayer online role-playing game (MMORPG) developed by Concept Art House. The game takes place in a vibrant and immersive world inspired by Chinese mythology and features a unique blend of Eastern and Western cultures. Players can create their own character and choose from five different classes: Warrior, Mage, Assassin, Archer, or Priest. Each class has its own unique abilities and playstyle, allowing players to customize their gameplay experience to their liking. The game offers a variety of features, including PvE dungeons, PvP arenas, crafting, and trading. Players can explore the world of Jade Goddess, complete quests, and battle various monsters and bosses. The game also features a robust crafting system, allowing players to create their own equipment and weapons. One of the game's standout features is its stunning visuals. The world of Jade Goddess is beautifully rendered, featuring detailed environments and character designs. The game also features a rich and immersive soundtrack that adds to the overall experience. Jade Goddess is a fun and engaging MMORPG that offers a unique and visually stunning world to explore. With its variety of classes, gameplay features, and customization options, the game is sure to appeal to fans of the genre.
Minimum System Requirements
Since it is a browser-based game, it should work well on almost any PC with an up-to-date web browser.
You might still be able to play if you have outdated hardware or software, but your gaming experience might suffer. We advise using the most recent versions of Chrome, Firefox, or Microsoft Edge for the best gaming experience.