Therian Saga
| | |
| --- | --- |
| Genre | MMORPG Fantasy |
| Publisher | Gameforge |
| Release | 2017-03-27 |
| Platform | & Browser |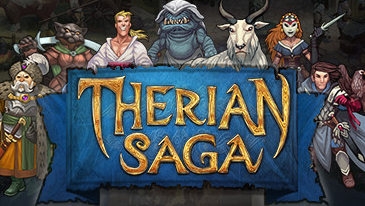 The game is open to your own style of play. This game does not require you to remain in front of the computer. You can stop playing in the middle of a dungeon or even in the middle of a battle and pick up where you left off the next day. Your characters will carry on fighting as best they can while you are offline in case you leave a battle with another player in the middle of it. A browser-based sandbox MMORPG with a complex crafting system.
Minimum System Requirements
Browser gameplay
Since it is a browser-based game, it should work well on almost any PC with an up-to-date web browser.
You might still be able to play if you have outdated hardware or software, but your gaming experience might suffer. We advise using the most recent versions of Chrome, Firefox, or Microsoft Edge for the best gaming experience.
Windows download gameplay
| | |
| --- | --- |
| OS | Windows 7 |
| Graphics | DirectX 9 Compatible Card (nVidia, AMD or Intel) |
| Processor | Intel Core 2 Duo or AMD |
| Memory | 512 MB |
| Storage | 250 MB |
| Platform | Windows |