Astro Empires
| | |
| --- | --- |
| Genre | Strategy |
| Publisher | Cybertopia |
| Release | |
| Platform | Browser based |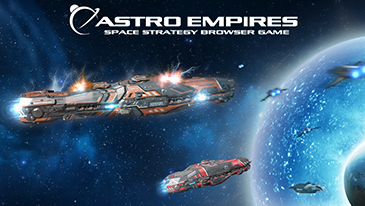 You have the opportunity to create your own galaxy-spanning empire amid the stars in Astro Empires, a free to play text-based space strategy MMO. Astro Empires teaches you how to gather resources and create new technologies that will transform your forgotten home planet into a powerful empire worthy a galactic emperor. You begin with your own planet in the most remote corners of uncharted space. Astro Empires allows you to create sizable fleets of interstellar spaceships that are prepared to take off and carry out your orders once you have established yourself as the victorious emperor of your world. This freedom allows you to engage in trade and conduct war throughout the galaxy. A text-based sci-fi strategy and diplomacy MMO Game in a persistent universe.
Minimum System Requirements
Since it is a browser-based game, it should work well on almost any PC with an up-to-date web browser.
You might still be able to play if you have outdated hardware or software, but your gaming experience might suffer. We advise using the most recent versions of Chrome, Firefox, or Microsoft Edge for the best gaming experience.