Imperia Online
| | |
| --- | --- |
| Genre | Strategy |
| Publisher | Imperia Online Ltd. |
| Release | 2005-08-23 |
| Platform | Browser based |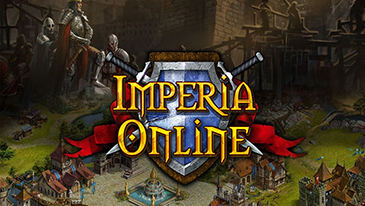 The mediaeval era is where Imperia Online is set. The game begins with each player controlling an undeveloped Province as the emperor. The Province can be developed by creating, and then later upgrading, a variety of economic and military structures, including resource-generating structures and universities utilised for vital technology research. By enlisting and preparing military units, gamers can invade other Provinces in order to steal their resources and erect defences against invading forces. After creating a market on their own region, players can exchange resources with other players. Through the colonisation and annexation of new land, the Province expands into an empire. Players can interact with one another through in-game messaging, and they can also form alliances with other gamers to cooperate militarily and commercially. A 2D free-to-play browser-based Medieval MMORTS, Train soldiers and raise an Empire.
Minimum System Requirements
Since it is a browser-based game, it should work well on almost any PC with an up-to-date web browser.
You might still be able to play if you have outdated hardware or software, but your gaming experience might suffer. We advise using the most recent versions of Chrome, Firefox, or Microsoft Edge for the best gaming experience.