Lord's Road
| | |
| --- | --- |
| Genre | MMORPG |
| Publisher | AMZGame |
| Release | 2015-06-03 |
| Platform | Browser based |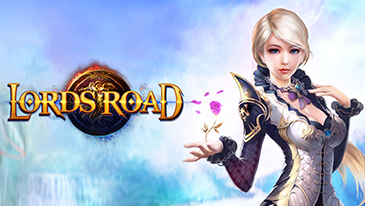 Lord's Road is a free-to-play browser-based RPG developed by AmzGames. The game takes place in a fantasy world where players embark on a journey to defeat evil monsters and rescue princesses. Players start each game by creating their own hero character, choosing from a variety of classes such as warrior, mage, and archer. As they progress through the game, they must complete quests, battle against monsters, and collect loot and equipment to improve their character's abilities. The game features a variety of game modes, including single-player missions, multiplayer battles, and PvP battles. In each mode, players must use their strategic skills to outsmart opponents and complete objectives. Lord's Road also features a robust customization system, allowing players to customize their characters with unique outfits and accessories. The game also features a progression system, where players can earn experience points and level up to unlock new abilities and rewards. One of the game's standout features is its impressive graphics and attention to detail. The game features a beautiful and immersive world filled with detailed environments and characters. The game's soundtrack also adds to the overall experience, with a fantasy-themed score that perfectly complements the game's setting. Lord's Road is a fun and entertaining RPG that offers a classic fantasy experience. Its emphasis on character customization and strategic combat adds a unique element to the gameplay, and its progression system makes it a great choice for players looking for a long-term RPG experience.
Minimum System Requirements
Since it is a browser-based game, it should work well on almost any PC with an up-to-date web browser.
You might still be able to play if you have outdated hardware or software, but your gaming experience might suffer. We advise using the most recent versions of Chrome, Firefox, or Microsoft Edge for the best gaming experience.