One Piece Online 2
| | |
| --- | --- |
| Genre | MMORPG Anime |
| Publisher | JoyGames |
| Release | 2015-09-25 |
| Platform | Browser based |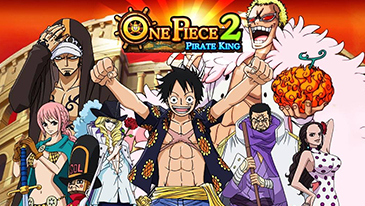 A free-to-play, browser-based 2D MMORPG based on the immensely popular One Piece franchise. The great treasure, One Piece, is hidden somewhere deep in the Grand Line, and the one who finds it can be the Pirates King! "OnePiece Online 2: Pirate King" is a large-scale term based RPG game based on the One Piece Manga. In the game, player is selected by Shanks to join Luffy on his adventure to the sea. Along the way, not only will player meets other crew members from the original manga to form an unique team, player will also learn skills which can effect the strategy. Pirates Trial, Impel Down, Grand Line Warfare, Pirates Battle...all these different challenges immerse the player deeply into the OnePiece world. Start your adventure and join the race to become the Pirate King!
Minimum System Requirements
Since it is a browser-based game, it should work well on almost any PC with an up-to-date web browser.
You might still be able to play if you have outdated hardware or software, but your gaming experience might suffer. We advise using the most recent versions of Chrome, Firefox, or Microsoft Edge for the best gaming experience.