Sparta: War of Empires
| | |
| --- | --- |
| Genre | Strategy |
| Publisher | Plarium |
| Release | 2014-03-13 |
| Platform | Browser based |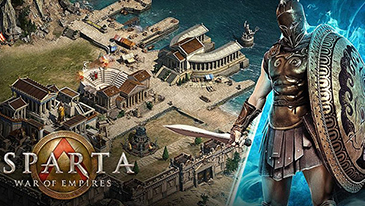 The conflict between Xerxes and the Persian Empire is depicted in the game as occurring in 5th century BCE Greece.   The lands of Hellas are in ruins as a result of Xerxes' and his Persian Empire's invasion of Greece. Players must assume control of ancient warriors, become proficient with their era's weapons, and develop the riches they earn by defeating other players if they are to succeed in the game. Each participant assumes the role of Archon for his or her city, which they must completely build. With the aid of King Leonidas and the Spartan army, players must defend their city-state by utilising a combination of diplomacy, tactics, and combat. A 2D browser-based MMORTS in which players must exercise their city-management skills to construct and upgrade different structures and troops.
Minimum System Requirements
Since it is a browser-based game, it should work well on almost any PC with an up-to-date web browser.
You might still be able to play if you have outdated hardware or software, but your gaming experience might suffer. We advise using the most recent versions of Chrome, Firefox, or Microsoft Edge for the best gaming experience.