Survivor Legacy
| | |
| --- | --- |
| Genre | Strategy |
| Publisher | R2 Games |
| Release | 2020-04-07 |
| Platform | Browser based |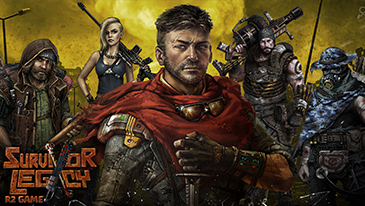 Survivor Legacy is a free-to-play zombie-themed strategy game from R2 Games. The game is set in the near future, during a zombie apocalypse. Due to their participation in the "Pioneer" colonisation mission, the players are off-world when it occurs. The player is forced to return home in order to salvage what is left of humanity and restore human civilization after they get a distress signal halfway through their journey notifying them that humankind has succumbed to the epidemic. Killing zombies will also aid players in acquiring the resources they need to restore their home town by accelerating the construction of infrastructure like mines and timber mills. Additionally, players have the option to join guilds, where they will benefit from a variety of in-game enhancements. As the player's or the zombies' levels rise, all rewards increase.
Minimum System Requirements
Since it is a browser-based game, it should work well on almost any PC with an up-to-date web browser.
You might still be able to play if you have outdated hardware or software, but your gaming experience might suffer. We advise using the most recent versions of Chrome, Firefox, or Microsoft Edge for the best gaming experience.