Travian: Legends
| | |
| --- | --- |
| Genre | Strategy |
| Publisher | Travian Games |
| Release | 2004-09-05 |
| Platform | Browser based |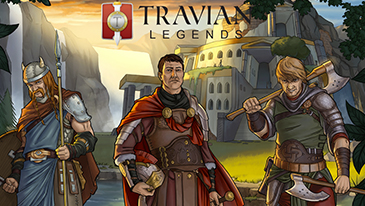 Travian: Legends is based in classical antiquity. As the leader of a small, undeveloped community surrounded by untapped resource fields, each player begins the game. These fields produce more resources when they are developed. New buildings can be built in the village, while older ones can be improved. Gamers can attack neighbouring villages to steal resources and defend against enemy assaults by recruiting military forces. If both villages have a marketplace, villages may trade resources with one another. By establishing new villages or capturing the villages of rival players, the player can enlarge their domain. Gamers can interact with one another through in-game messaging, and they can also form alliances with other gamers to cooperate militarily and commercially. A popular browser-based multiplayer online strategy game.
Minimum System Requirements
Since it is a browser-based game, it should work well on almost any PC with an up-to-date web browser.
You might still be able to play if you have outdated hardware or software, but your gaming experience might suffer. We advise using the most recent versions of Chrome, Firefox, or Microsoft Edge for the best gaming experience.