Tribal Wars 2
| | |
| --- | --- |
| Genre | Strategy |
| Publisher | InnoGames |
| Release | 2014-09-02 |
| Platform | Browser based |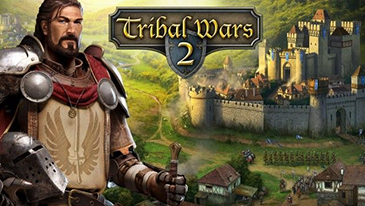 Each player initially controls a small village in the game, with the goal being to gradually grow and conquer new villages through the creation of intricate armies and a sophisticated warfare system. The game makes extensive use of strategy, planning, and teamwork. Players can gather resources, create armies, develop structures, engage in combat with other armies (either hostile or friendly), and occupy other villages in the game. Plus, the game allows for some player-specific customisation with relation to troop counts, armies, and village names. The sequel to the classic city-building strategy game Tribal Wars!
Minimum System Requirements
Since it is a browser-based game, it should work well on almost any PC with an up-to-date web browser.
You might still be able to play if you have outdated hardware or software, but your gaming experience might suffer. We advise using the most recent versions of Chrome, Firefox, or Microsoft Edge for the best gaming experience.